Skip to Content
Preventing Damage To Your Oriental Rug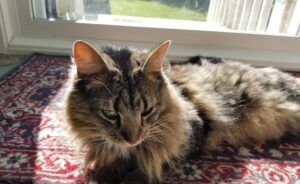 An Oriental rug is a thing of beauty, created with careful artistry and designed to grow in value as time passes. However, even though Oriental rugs are meticulously crafted, they're susceptible to damage if they are not properly maintained. While an Oriental rug is a piece of art, it's also a functional item for your family to use and enjoy. Living room rugs are likely to see a lot of traffic, no matter how much you want to protect them. So, how can you protect your Oriental rug from the damage that can occur from normal wear? Here are some common ways an Oriental rug can be damaged, and steps you can take to prevent excessive wear.
The sun can damage your rug by fading or bleaching it. While rug dyes are typically resistant to fading, the sun is a powerful force. To care for your Oriental rug, consider placing it out of direct sunlight, closing curtains when you're not home, and turning it end to end once a year. Antique rug dealers recommend having a UV-protected window film installed.
Sometimes Oriental rugs can be damaged by uneven wear. Once a year, rotate your rug to even out the wear. The best way to move a rug is to roll it from the short end, making the length of the roll as short as possible. Reposition it, and as you slowly unroll it, smooth it down to prevent wrinkles and creases. Wrinkles in your rug can cause your rug to wear out unevenly. Don't put your rug on an uneven floor, and consider a rug pad to extend the life of your carpet.
Furniture can damage your rug if not handled carefully. A rug pad can help with this, too. Additionally, place furniture cups under the legs of any furniture that is heavy so that it doesn't damage the carpet. Move the furniture around periodically, taking care to lift and place it rather than dragging it.
Heavy foot traffic can be hard on an Oriental rug. Just walking on a carpet can wear down its fibers. However, rotating it 180 degrees once or twice a year can help even out the wear. You could also move the rug to a different location occasionally.
Moths can damage your carpet. When you clean your rugs regularly, you can prevent moth damage. If you're ever going to store your rug, clean it first to prevent damage, then store it with mothballs or in a cedar-lined trunk or closet. If you choose moth balls, replace them every six months. Never use pesticides on your Oriental rug, because they can be damaging.
Pets can cause harm to your rug in different ways. Chewing or sharpening their claws on your rug can cause it harm, but so can a dog pacing back and forth across it. If this is happening because your rug is by a window or glass door, consider moving it to another area. Moth flakes can create a bad taste that will prevent a dog from chewing; for a scratching cat, a spray bottle with water might discourage scratching.
Spills must be cleaned quickly to prevent damage to your Oriental rug. Blot as much of a spill as possible to minimize damage, and then bring the rug to be professionally cleaned.
If you're looking for meticulous rug care or high-quality Oriental rugs near Memphis, TN, trust Taghavi's Oriental Rugs. Since 1977, our family-owned and operated rug store has been providing exceptional quality rugs and reliable services to customers all over the world. Based in Memphis, our store features a large inventory of hand-crafted traditional rugs, some made by master weaver Ali Taghavi, and others by respected rug weavers in other parts of the world. We also provide onsite Oriental rug cleaning and repair services, with experienced professionals doing all the work by hand. Contact us for a no-obligation estimate, check out our inventory of more than 5,000 Oriental rugs for sale or talk to us about custom-made rugs.