Skip to Content
Oriental Rug Repair and Cleaning in Memphis, TN
Contact Us for Unparalleled Oriental Rug Cleaning and Repair
Since 1977, Taghavi's Oriental Rugs has been offering beautiful rugs and top-notch cleaning services to the Memphis, TN community. We know that your Oriental rug is a significant investment of both time and money, and you can always count on our team for incredible attention to detail when it comes to caring for your rug. Whether you're in the market for a custom, hand-woven Oriental rug or you're looking for help with your current rug's maintenance, the team at Taghavi's Oriental Rugs is eager to help you.
Taghavi's Oriental Rugs
Phone
Email
Hours of Operation
Monday to Thursday – 10:00 AM – 5:00 PM
Friday & Saturday – Appointment Only for Showroom
Sunday Closed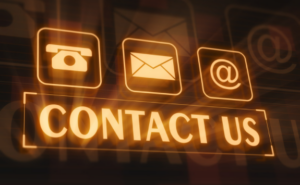 Providing Memphis Residents with Exceptional Service
In everything we do, we place customer satisfaction and unrivaled care at the top of our priority list. You can always expect excellence, whether you're stopping by in person or giving us a call with a quick question. Look to us for the following services:
Oriental Rug Cleaning: Oriental rugs require special measures when it comes to cleaning and maintenance. Allow us to use our expertise to perfectly preserve your rug.
Oriental Rug Repair: Wear and tear is inevitable over time. Luckily, you can turn to Taghavi's Oriental Rugs when you notice ripped seams and fraying threads. We specialize in a range of repair techniques.
Sales: We have a stunning inventory of hand-woven Oriental rugs for your perusal. Some were made by founder Ali Taghavi himself, while others are sourced from trusted weavers across the world.
Gentle Care From a Master Weaver
Our commitment to excellence is what sets up apart from other Oriental rug cleaning services. Our Master Weaver, Ali Taghavi, has been practicing Oriental rug making for over 70 years, starting when he was just five years old. Today, his talent and dedication to the craft are recognized worldwide. His advanced knowledge is unparalleled in the region.
Reach Out to Us Today
For Oriental rug repair and cleaning, look no further than Taghavi's Oriental Rugs. With decades of experience and over 5,000 products in stock, you'll find what you need within our walls. In addition to our regularly offered services, we also create custom handmade rugs, as well as personalized cleaning services. No matter your needs, our Memphis, TN business can accommodate you. Contact us today.
Service Area
Cities in TN
| | |
| --- | --- |
| Memphis | Collierville |
| Arlington | Germantown |
| Lakeland | Bartlett |
| Eads | Lakeland |
| Eads | Lakeland |
| Cordova | Hickory Withe |
| Munford | Atoka |
| Brighton | Piperton |
| Covington | Oakland |
| Gallaway | Rosemark |
| Somerville | Brunswick |
Cities in AR
| | |
| --- | --- |
| Marion | West Memphis |
| Clarksdale | Hughes |
| Winona | Proctor |
| Crawfordsville | Turrell |
| Gilmore | Hernando |
| Marked Tree | Jonesboro |
| Trumann | Wynne |
Cities in MS
| | |
| --- | --- |
| Olive Branch | Southaven |
| Lewisburg | Nesbit |
| Hernando | Senatobia |
| Coldwater | Tunica |
| Horn Lake | Walls |
| Horn Lake | Tunica |
| New Albany | Oxford |