Skip to Content
About Our Rug Cleaning Services in Germantown, TN
The Best Rug Washing Services With Taghavi's Oriental Rugs
Offering service in Germantown, TN, Taghavi's Oriental Rugs is proud to provide exceptional care for your Oriental and Persian rugs. These rugs are made by hand using sturdy fibers, making them more durable than other rugs. Due to the meticulous process involved in creating these rugs, they require equal attentiveness when it comes to their care. We offer rug cleaning services carried out manually in our shop to ensure that each rug is cleaned exceptionally without using harsh chemicals or machines that may cause damage or wear and tear to the product. Get in touch with us today to receive a free estimate for your rug cleaning needs.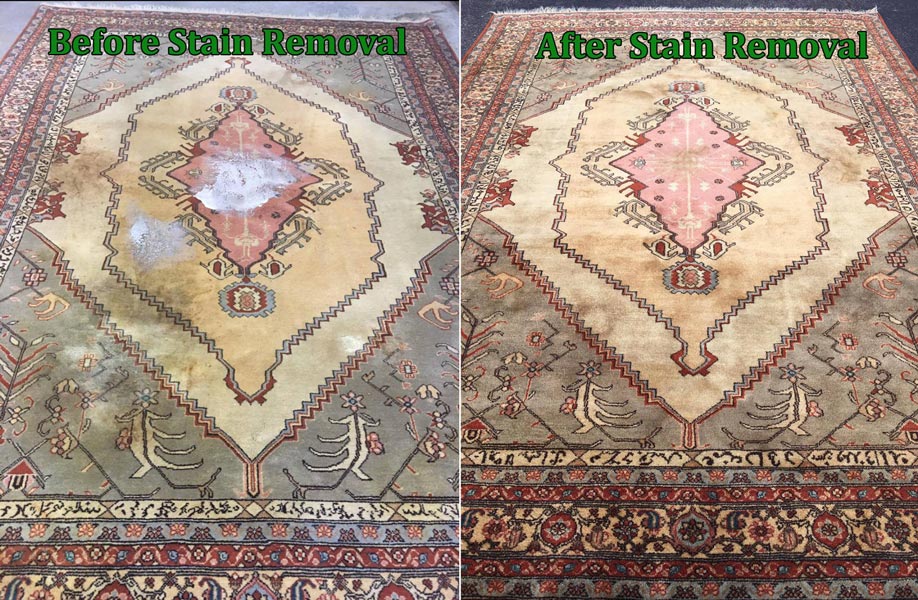 Professional Rug Cleaning
Hiring a professional rug cleaner for dry cleaning area rugs has many advantages over attempting to clean your rug yourself. Here are some reasons why you should consider hiring a professional:
Experience and Expertise – Professional rug cleaners have the experience and expertise to identify the type of rug and the fibers used to make it, which allows them to select the appropriate cleaning method and solution to avoid damage to the rug.
Specialized Cleaning Equipment – Professional rug cleaners have specialized equipment designed to clean rugs thoroughly without causing any damage. They have the tools to remove all dirt, stains, and odors from rugs, leaving them clean and fresh.
Health and Safety – Professional rug cleaners use non-toxic and eco-friendly cleaning solutions that are safe for your family and pets. They also remove all the dust, dirt, and allergens from your rug, which can improve the air quality in your home.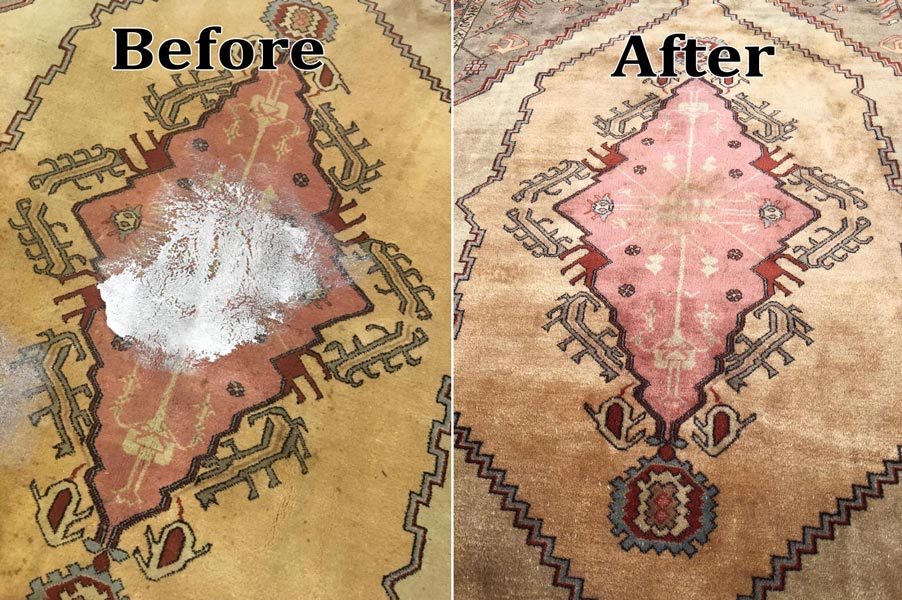 Benefits of Hand Washing Rugs
Washing Oriental rugs by hand is the best way to ensure they are cleaned thoroughly and effectively without causing any damage to the delicate fibers. Unlike machine cleaning, hand washing allows for careful attention to each section of the rug, ensuring that every fiber is properly cleaned. It also allows for the use of gentle and natural cleaning solutions that are effective at removing dirt and stains without causing any harm to the rug, like dry rug shampoo. Additionally, hand washing allows for precise control over the water temperature and pressure, ensuring that the rug is not exposed to excessive moisture or harsh chemicals.
Our Services
Rug Repair – Our expert team can repair your Oriental or Persian rug and restore it to its original condition. We can fix holes, tears, fringes, and other types of damage.
Pest Stain Removal – If pests have damaged your rug, we can help remove the stains and repair any damage caused. Our pest stain removal services are effective and safe for your rug.
Deodorizing – Our deodorizing service eliminates unpleasant odors from your rug, leaving it smelling fresh and clean. We use safe and effective products to ensure your rug is not damaged during deodorizing.
Rug Storage – We offer safe and secure storage options for your Oriental or Persian rug. Our climate-controlled storage facility is designed to protect your rug from damage and keep it in top condition.
Color Run Removal – If your rug has color runs or dye bleeding, we can help remove them and restore its original color. Our color run removal process is safe for your rug and can help extend its lifespan.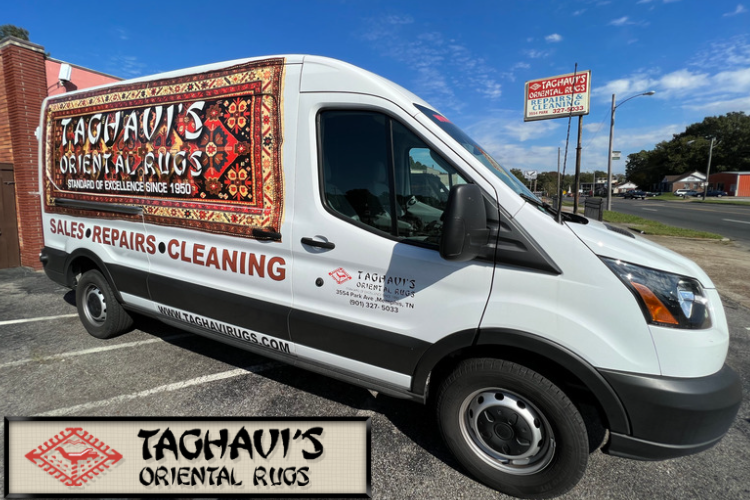 Pickup and Delivery Is Available for All Rugs
At Taghavi's Oriental Rugs, we understand that bringing your rugs to our shop for cleaning can be a hassle. That's why we offer pickup and drop-off rug cleaning services for all the rugs we clean. Our team will come to your home or business to pick up your rugs and transport them safely to our shop for cleaning. Once your rugs are cleaned, we will deliver them back to your location, so you don't have to worry about transportation.
Choose Taghavi's Oriental Rugs for Rug Cleaning
At Taghavi's Oriental Rugs, we take pride in our ability to provide a meticulous and personalized approach to rug cleaning and restoration, using gentle practices that protect the integrity of each rug. Our experienced team is committed to ensuring your satisfaction, and we stand behind our work with a 100% satisfaction guarantee. If you're looking for expert rug cleaning and care, look no further than Taghavi's Oriental Rugs. Contact us to learn more about our rug-washing services and to schedule a consultation. Let us help you preserve the beauty and longevity of your treasured rugs for years to come.
We Care for Oriental Rugs the Way They Should Be