Skip to Content
We Provide Antique Rug Repair Services in Olive Branch, MS
Oriental Rug Restoration with Taghavi's Oriental Rugs
Taghavi's Oriental Rugs takes great pride in delivering exceptional antique rug repair and cleaning services. These rugs are hand-woven using solid fibers, making them more robust than other rug styles. Given the intricate process of crafting these rugs, they need equal attention regarding their maintenance. With this in mind, we provide rug cleaning services by hand in our shop. Our gentle practices ensure that each rug is cleaned exceptionally, without harsh chemicals or machines that can potentially harm or cause wear and tear to the product. To receive a free rug cleaning estimate, reach out to us today.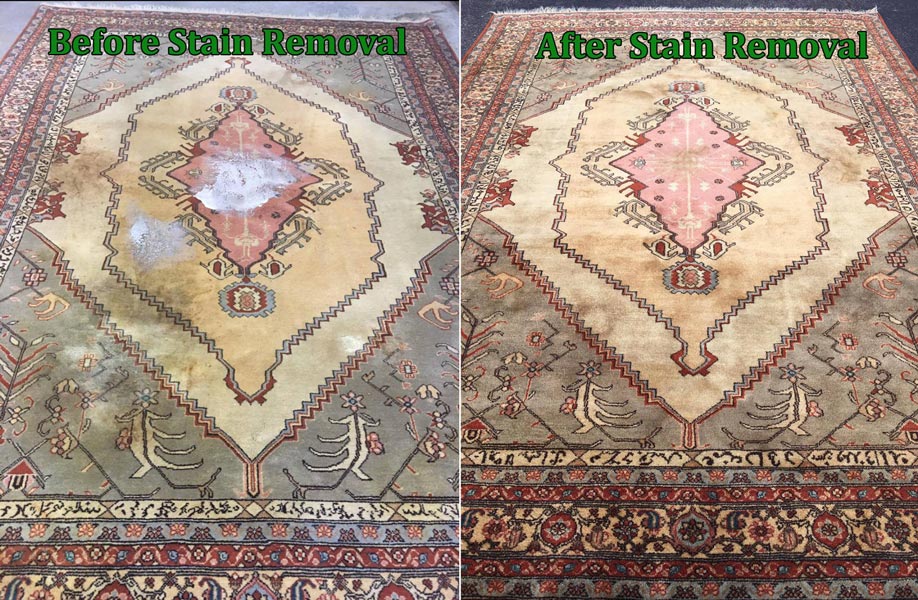 Professional Antique Rug Cleaning
Professional cleaners have the expertise, equipment, and knowledge required for cleaning and repairing Oriental rugs. They use safe, eco-friendly cleaning solutions that are gentle on the rug's delicate fibers and can identify and treat specific issues like stains and pet odors. By hiring a professional cleaner, you can save time and energy. You can rest assured that your rug is being cared for by experienced professionals who will treat it with the utmost care and attention. Additionally, a professional cleaner can advise on how to maintain your rug's quality and extend its life, such as how often to clean it and protect it from damage.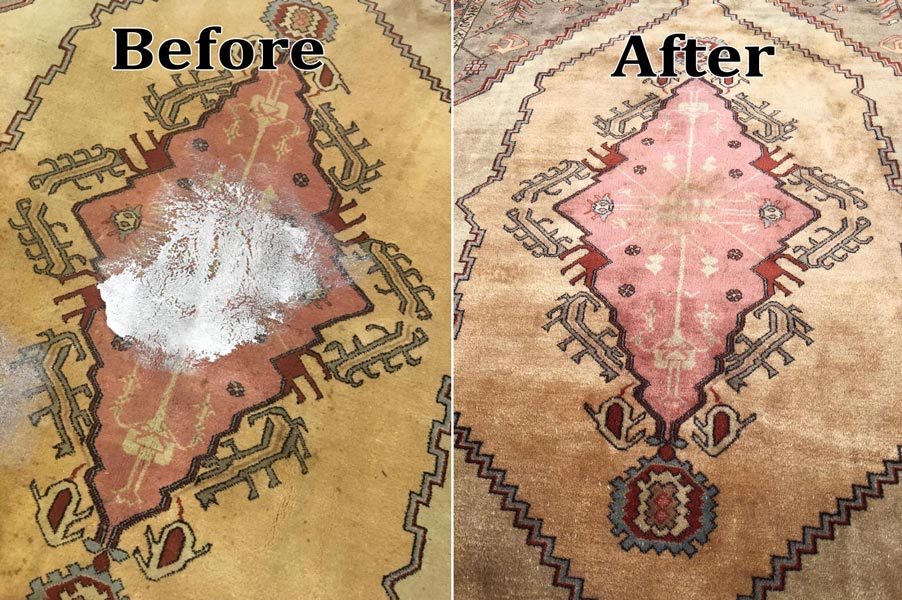 Benefits of Washing Rugs by Hand
Handwashing your Oriental rugs offers many benefits over machine washing. Oriental rugs are made by hand using natural fibers that require delicate handling to maintain their quality and appearance. Handwashing ensures your rug is cleaned thoroughly and safely without damaging its fibers or causing color fading. It also allows for the use of eco-friendly cleaning solutions that are gentle on your rug and the environment. Handwashing also enables the cleaner to identify and treat specific issues like stains and pet odors that may require specialized attention. Moreover, handwashing allows the cleaner to inspect the rug for any signs of damage or wear and tear and make necessary repairs.
Our Rug Cleaning & Repair Services
Oriental Carpet Repair
Our team of experts has extensive experience repairing different types of rug damage, such as tears, holes, and fraying edges. We use traditional Oriental rug restoration techniques to ensure that the repaired area blends seamlessly with the rest of the rug, preserving its aesthetic value.
Pet Stain
Rugs are susceptible to pests like moths and beetles that can leave stubborn stains. Our team uses eco-friendly solutions and gentle techniques to remove pest stains without damaging the rug's fibers.
Deodorizing
Rugs can develop unpleasant odors due to dust, dirt, or pet accidents over time. Our deodorizing service eliminates unwanted smells and leaves your rug fresh and clean.
Rug Storage
We offer a specialized rug storage service if you need to store your rug. Our climate-controlled storage facility is designed to preserve the rug's quality and protect it from potential damage like pests or humidity.
Color Run Removal
Color bleeding or running can occur when a rug is exposed to water or chemicals. Our experts use advanced techniques and solutions to remove color runs without damaging the rug's natural colors or patterns.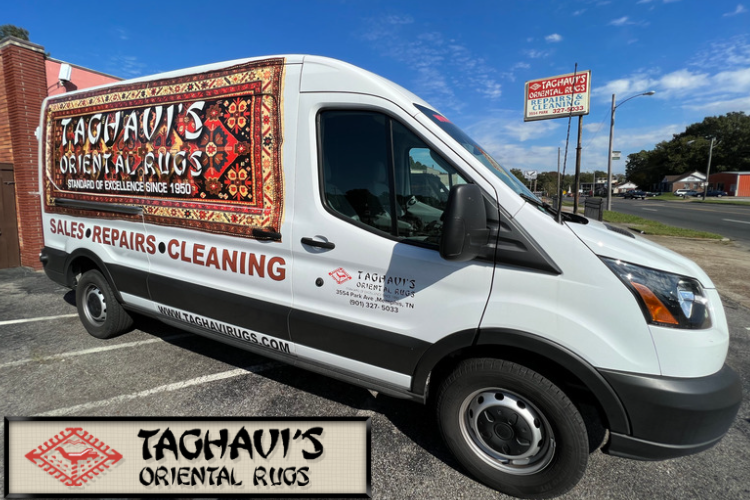 Pickup & Delivery Is Available for Rugs
We understand that transporting your valuable rugs to and from our cleaning facility can be challenging. That's why we offer convenient pickup and delivery services for all the rugs we clean. Our team will come to your location, carefully wrap, and transport your rug to our facility, and then return it to you thoroughly cleaned and treated.
Contact Taghavi's Oriental Rugs for Antique Rug Repair
At Taghavi's Oriental Rugs, we are passionate about providing exceptional care for your treasured Oriental and Persian rugs. Our commitment to quality craftsmanship, gentle cleaning practices, handmade rug repair, and superior customer service sets us apart from other rug cleaning services. Our goal is to help you preserve the beauty and longevity of your rugs so that you can enjoy them for years to come. If you're looking for a reliable and trustworthy rug cleaning service, look no further than Taghavi's Oriental Rugs. Contact us to schedule a cleaning or receive a free estimate. Let us help you give your rugs the care they deserve!
We Care for Oriental Rugs the Way They Should Be