Skip to Content
Oriental Rug Sales and Care Since 1977
Taghavi's Oriental Rugs is a family-owned and operated rug store that opened in Memphis, TN in 1977. The Taghavi family has dedicated their lives to providing exceptional quality rugs and services to customers from all over the world. Our store features a large inventory of hand-crafted Oriental rugs. Some have been made by Ali Taghavi, and others are sourced from respected rug weavers from around the world. Our cleaning and repair services are all performed onsite by our staff. We don't use machines or harsh chemicals. Everything is done by hand by experienced professionals.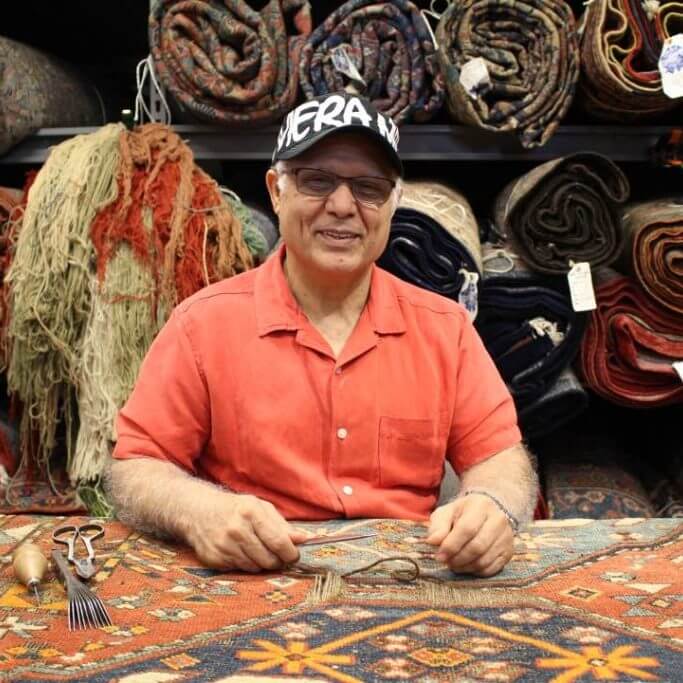 Master Weaver Ali Taghavi
Ali Taghavi is a Master Weaver who has been practicing the art of Oriental rug making since 1950. He was taught at the age of 5 under the guidance of his father and brother. Rug weaving requires a mastery of a wide variety of skills, which he soon developed and, at age 8, started his own business. By this time, his reputation as an incredible weaving talent was recognized worldwide, and he began taking rug orders from customers around the world. In addition to his rug-making skills, Ali had advanced knowledge in rug care and restoration, and rug dealers across the globe sought his care-taking and repair techniques. In 1977, Ali and his son Hamid moved to Memphis and opened Taghavi's Oriental Rugs, where they have been providing sales and services for rugs of all kinds since.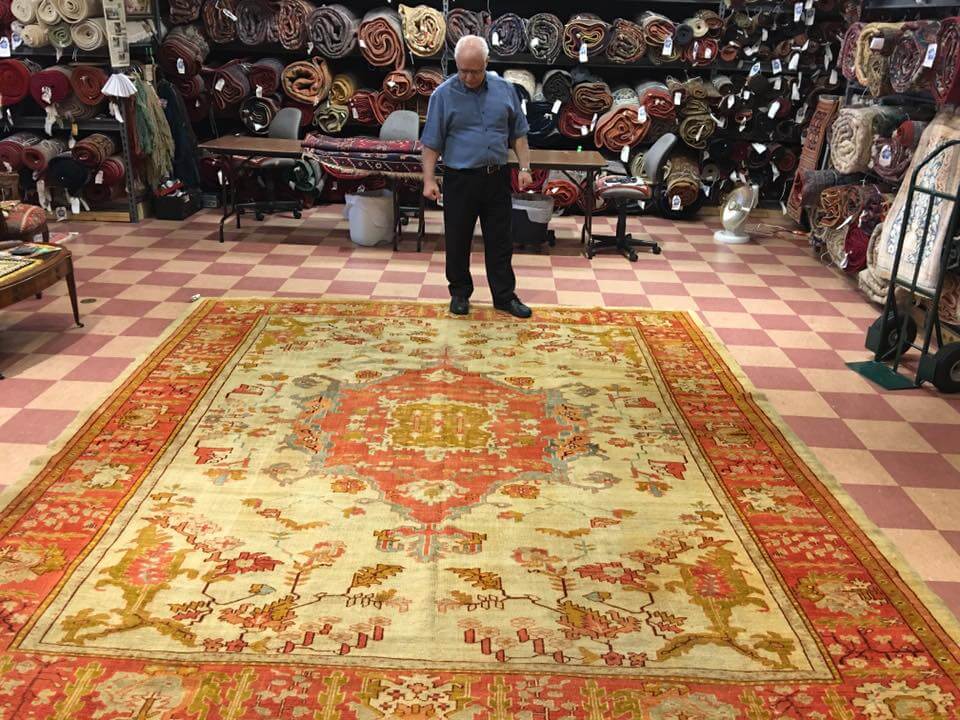 Experience and Dedication You Can Trust
At Taghavi's Oriental Rugs, we are committed to providing our customers with the best products and reliable services. We specialize in Oriental and antique Persian rugs, but our knowledge and care are available for most types of rugs. If you're looking for a new rug to add to your collection, you'll find an inventory of more than 5,000 products on hand to choose from, but custom-made rugs are also available. In addition, if you currently own a rug in need of cleaning or repair, we offer everything you need, including:
Deodorizing
Reweaving
Binding & Serging
Stiching
Patching
Touch-up Dyeing
Contact Us for a Free Estimate
Proper care of high-quality rugs should be performed by hand. When you purchase a rug at Taghavi's Oriental Rugs in Memphis, TN, you can be sure it is made by hand, and any cleaning or repair is performed by hand too. We are proud to say that we don't use any machines or harsh chemical cleaners that can potentially damage or shorten the life of your rug. Instead, we use only natural cleaners and drying methods to ensure your rug will provide years of happiness in your home. Contact us for a no-obligation estimate for rug cleaning or repair services today.
We Care for Oriental Rugs the Way They Should Be