Skip to Content
Carpet Protection During Parties
Parties are always an exciting time to celebrate with friends and family, but they can also lead to a lot of mess and damage to your carpet. The risk of spills, stains, and dirt on your carpets can be overwhelming, especially if you have invested in high-quality carpets. But worry no more, we've got you covered. In this blog post, we will share some great tips to help keep your carpets clean and protected during parties.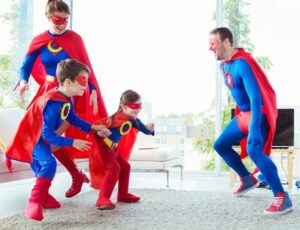 1. Identify and Protect High Traffic Areas
Before your party, take some time to identify the high traffic areas in your home. This could be the living room, the dining area, or the hallway. Invest in some temporary carpet runners or mats to cover these areas and protect your carpets from being damaged. You can also request your guests to remove their shoes before entering your home to prevent dirt and mud from being tracked in.
2. Plan for Spills
Accidents happen, and spills are usually unavoidable during parties. It's essential to have a cleaning plan in place to respond quickly to spills. Make sure to keep a stain remover solution on hand to deal with spills immediately. You can also use some towels or paper towels to blot the spill, but avoid rubbing the spill in as it may cause the stain to set in.
3. Avoid Allowing Food and Drinks on The Carpet
Food and drinks are probably the biggest culprit when it comes to damaging carpets during parties. If possible, try to restrict food and drinks to certain areas in your home that do not have carpeting. Consider using trays or coasters for drinks and serving snacks in areas such as the kitchen or dining room.
4. Invest in Carpet Protector
If you frequently host parties, investing in carpet protector is an excellent solution to keep your carpets clean and protected. Carpet protectors come in a variety of options, from sticky mats to plastic sheets, and they can help minimize damage from spills and dirt. Additionally, you can request your guests to place them on their shoes before entering your home to prevent any damage from shoes.
5. Hire Professional Carpet Cleaner
After the party is over, you should hire a professional carpet cleaner to deep clean your carpets. A professional cleaner will use powerful equipment to clean deeply embedded dirt and stains, restoring your carpet's beauty.
Contact Taghavi's Oriental Rugs Today to Protect Your Rugs
Hosting a party can be a lot of fun, but it can also lead to potential damage to your carpets. Luckily, following these tips can help you keep your carpet clean and protected while entertaining guests. From identifying high traffic areas to investing in carpet protector, you can ensure that your carpets stay looking great for years to come. If you are looking to maintain the integrity and cleanliness of your carpets after a party, call Taghavi's Oriental Rugs at 901-327-5033 to schedule a rug appointment in Memphis.