Skip to Content
Oriental Rug Cleaning Services in Oxford, MS
Rug Washing Services From Taghavi's Oriental Rugs
Taghavi's Oriental Rugs provides exceptional services for your dry-cleaning area rugs in Oxford, MS. We understand the importance of delicate and attentive care, which is why we offer rug cleaning services that are manually carried out in our shop. This ensures every rug is cleaned exceptionally without harsh chemicals or machines that may damage the fibers or decrease the rug's lifespan. Contact us today to receive a complimentary estimate for your rug cleaning needs.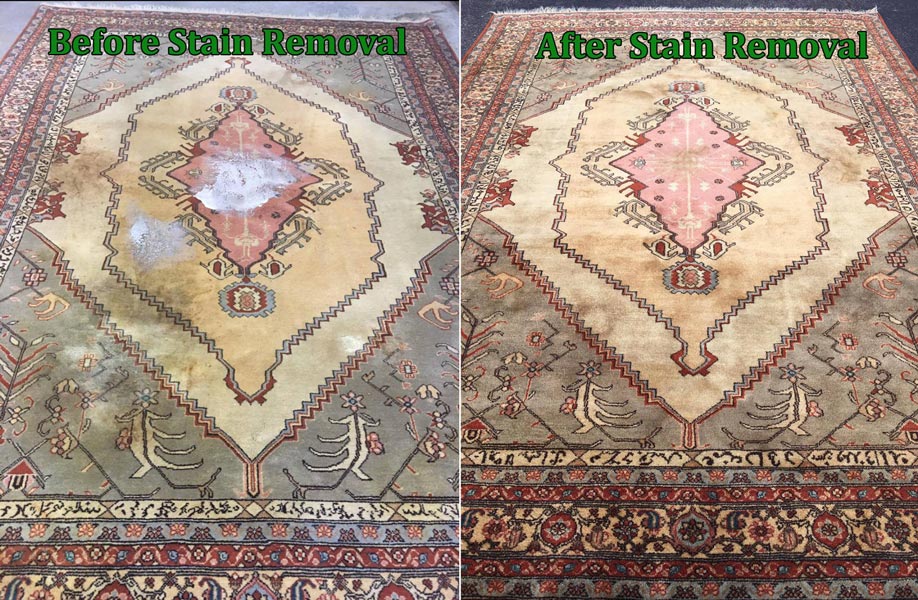 We Are Professional Rug Cleaners
Professional cleaners possess the knowledge and expertise required to handle different types of rugs and can identify and treat specific issues like pet odors and stains. They use specialized equipment and eco-friendly dry rug shampoo that is safe for the rug's delicate fibers, ensuring the rug is cleaned thoroughly and safely. Additionally, a professional cleaner can advise on maintaining your rug's quality and extending its life. By hiring a professional cleaner, you can save time, ensure that your rug remains a valuable investment for years to come. You will have peace of mind knowing that your rug is being cared for by experienced professionals who will treat it with the utmost care and attention.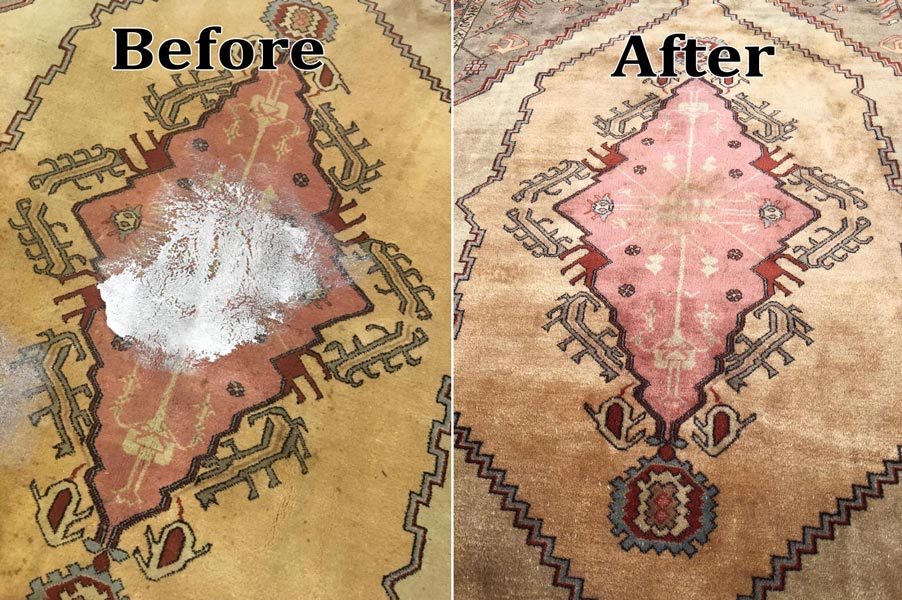 Hand Washing Is Best for Oriental Rugs
Handwashing your Oriental rugs has numerous benefits that can help extend their lifespan and keep them looking great for years to come. First, handwashing allows for greater control over the cleaning process, ensuring that each rug is treated individually and thoroughly cleaned. Unlike machine washing, handwashing avoids the risk of damage or wear and tear caused by abrasive chemicals or brushes. Handwashing also provides an opportunity to inspect the rug carefully for any wear or damage that may require repair, which can be done before any further damage occurs. Additionally, handwashing using gentle, eco-friendly solutions can help preserve the rug's natural colors and patterns, ensuring it looks vibrant and beautiful.
Our Service Offerings
Rug Repair – Our skilled rug repair specialists can fix any damage your rug has suffered, including tears, holes, and frayed edges. We use careful techniques to restore your rug's original look and ensure its durability.
Pest Stain Removal – We understand that pests like moths and beetles can cause significant damage to your rugs. That's why we offer specialized pest stain removal services to remove stains left behind by these unwanted visitors.
Deodorizing – If your rug has developed unpleasant odors over time, we can help. Our deodorizing services will eliminate unwanted smells and keep your rug fresh and clean.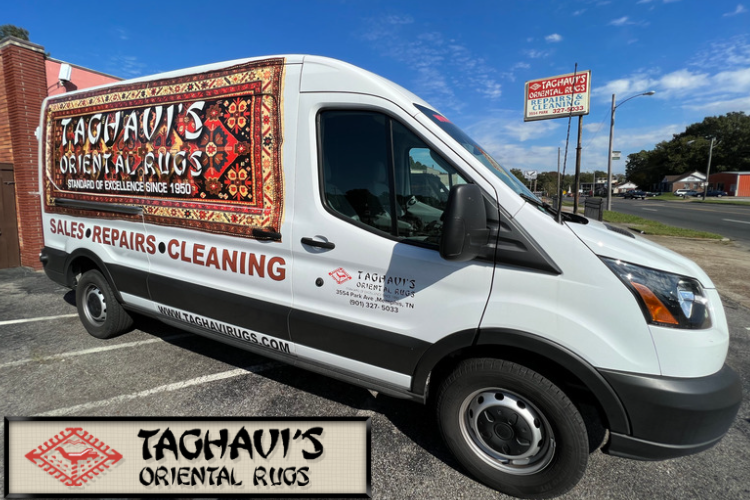 Rug Pickup and Delivery Is Available
At Taghavi's Oriental Rugs, we understand that transporting a large or delicate rug to our shop for cleaning can be a hassle for our clients. That's why we offer convenient pickup and drop-off rug cleaning services for all the rugs we clean. Our experienced technicians will carefully transport your rug to our shop, where it will receive the quality rug washing service it deserves. Once the cleaning process is complete, we will deliver the rug back to your home or office, ensuring that it is placed exactly where you want it.
Call Us for Rug Cleaning Services
At Taghavi's Oriental Rugs, our team of experts has years of experience in the industry and provides exceptional rug cleaning and restoration services. Our gentle practices and attention to detail ensure that each rug is handled carefully and receives the best possible treatment. We are committed to ensuring you are satisfied with our services and the results we achieve. If you have any questions or would like to schedule a consultation, contact us. We look forward to helping you preserve the beauty and value of your Oriental and Persian rugs.
We Care for Oriental Rugs the Way They Should Be