Skip to Content
How and When to Clean your Rugs
How often do you clean your house? Keeping a clean house is important to your indoor air quality as well as your family's health and overall wellbeing. Do you have a schedule for vacuuming and cleaning your rugs?
As a general rule, carpets should be vacuumed twice a week and cleaned once a year. Not every home should follow this rule, though. The frequency with which you clean your rugs and carpets will vary widely based on your household and habits. If you've got kids or pets or you're a smoker, your home has a lot of foot traffic, or someone in your house has allergies, it's likely that you'll need to vacuum three to seven times a week and have your carpets deep-cleaned every three to six months. But does this apply to Oriental rug cleaning?
Your Oriental rug is an investment, and you've no doubt chosen it because of its high quality. Hand-woven, hand-knotted, meticulously crafted Oriental rugs deserve special care because they're special carpets. It's still advisable to vacuum them regularly, especially because wool rugs are great at hiding dirt and can contain about one pound of dirt per square inch before you even notice they need cleaning. They should be vacuumed with a soft beater brush, on a high enough setting that the bristles barely touch the carpet. This way, the vibration will shake the dirt out of the rug so that the vacuum can suck it up and remove it. For a deep clean, though, it's not advisable to rent a rug cleaner or even hire a rug cleaning service as you would for your wall-to-wall carpeting.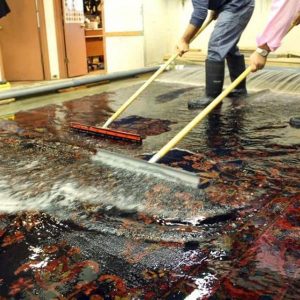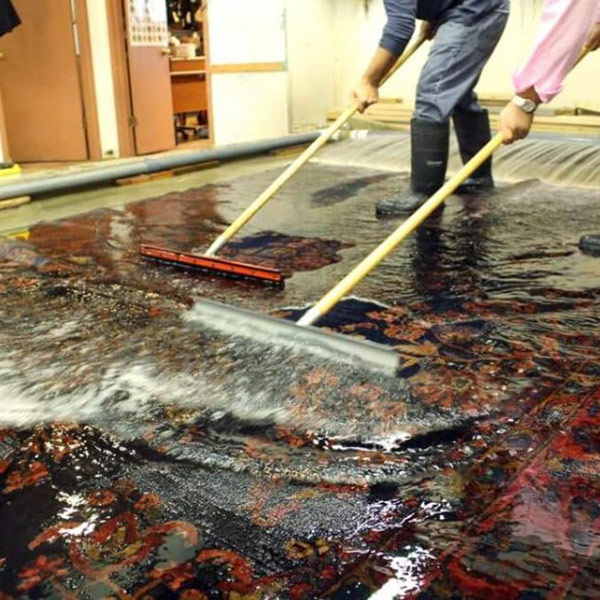 Rather, Oriental rugs should be hand-washed by a professional. Hand-washing is important for Oriental rugs in the same way that it's important for delicate items of clothing. While some rug cleaning businesses wash Oriental rugs in a washing machine, this is not advisable. Machine washing doesn't give your rug individualized care; the mechanical nature of the machine can damage the rug and dye from other rugs can actually bleed onto it. When a rug is hand washed, however, it's carefully inspected for stains and handled correctly for its unique fiber content, age, and type. Rugs are hand washed one at a time, with natural soap, in a temperature and at a pH level appropriate for the individual rug.
If you're looking for high-quality Oriental rugs or meticulous Oriental rug cleaning near Memphis, TN, trust Taghavi's Oriental Rugs. Since 1977, our family-owned and operated rug store has been providing exceptional quality rugs and reliable services to customers all over the world. Based in Memphis, our store features a large inventory of hand-crafted Oriental rugs, some made by master weaver Ali Taghavi, others by respected rug weavers in other parts of the world. We also provide onsite Oriental rug cleaning and repair services, with experienced professionals doing all the work by hand. Contact us for a no-obligation estimate, check out our inventory of more than 5,000 Oriental rugs for sale or talk to us about custom-made rugs.