Skip to Content
Our Expert Rug Dry Cleaners in Southaven, MS
Rug Dry Cleaning Services From Taghavi's Oriental Rugs
Serving Southaven, MS, Taghavi's Oriental Rugs takes great pride in providing exceptional care for your Oriental and Persian rugs. These handmade rugs are crafted using durable fibers that make them more resilient than other rugs. Given the meticulous process involved in making these rugs, they require equal attention when it comes to cleaning Oriental rugs. Our shop offers manual rug cleaning services to ensure that each rug is cleaned thoroughly without harsh chemicals or machines that could damage or cause wear and tear to the product. Our rug dry cleaners take special pride in making your rug look like new.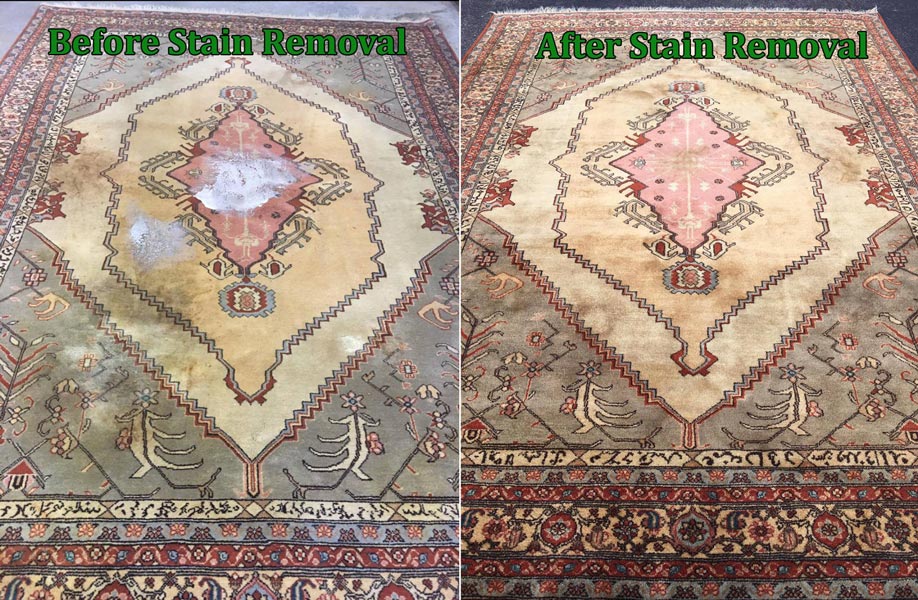 Professional Rug Cleaning
Hiring professional rug dry cleaners offers several advantages over cleaning your rugs yourself. Professional cleaners have the knowledge and expertise to handle different types of rugs and can identify specific issues that require treatment, such as stains or pet odors. They also use specialized equipment designed for dry cleaning rugs safely and effectively. Additionally, professional cleaners use eco-friendly cleaning solutions that are gentle on the rug's delicate fibers and safe for the environment.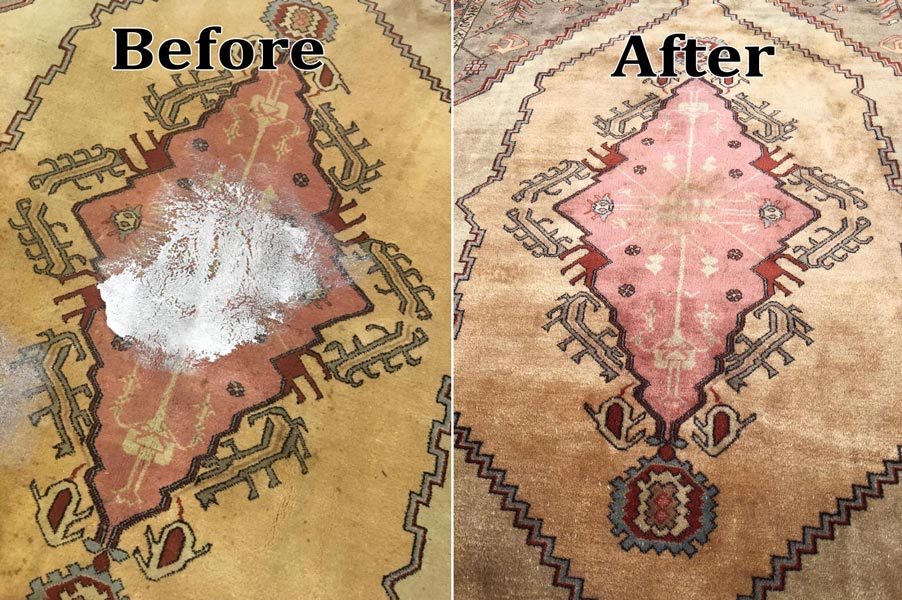 Benefits of Rug Hand Washing
Handwashing your Oriental rugs is a crucial step in their maintenance and longevity. Handwashing is a gentle and effective cleaning method that can remove dirt, grime, and stains from your rug without causing any damage. It allows the cleaner to thoroughly examine the rug's fibers and address any areas requiring extra attention. Moreover, handwashing can help preserve the rug's natural oils and colors, which can fade with machine washing. Oriental rugs are typically crafted from high-quality materials using intricate weaving techniques, which makes them both delicate and durable.
The Services We Offer
Rug Repair – At Taghavi's Oriental Rugs, we offer professional rug repair services to restore the beauty and functionality of your valuable rug. Our skilled artisans can repair different types of rug damage, including holes, tears, and fraying, using quality materials and techniques that match the original design of the rug.
Pest Stain Removal – We understand the importance of eliminating pest stains on your rug. Our team is equipped with the necessary tools and expertise to safely remove all traces of pest stains without causing damage to the delicate fibers of your rug.
Deodorizing – Our rug deodorizing service is designed to eliminate odors effectively and leave your rug smelling fresh and clean. We use eco-friendly and safe solutions to neutralize the odors without causing harm to the rug's fibers.
Rug Storage – If you need a safe and secure storage space for your rugs, we offer rug storage services. Our climate-controlled storage facility is designed to maintain the ideal conditions for rug storage, ensuring that your rug remains in top condition until you're ready to use it again.
Color Run Removal – Our color run removal service is designed to correct color bleeding on your rug, restoring its original vibrancy and beauty. Our team is skilled in identifying and treating color bleeding issues, using safe and effective techniques to prevent further damage to the rug.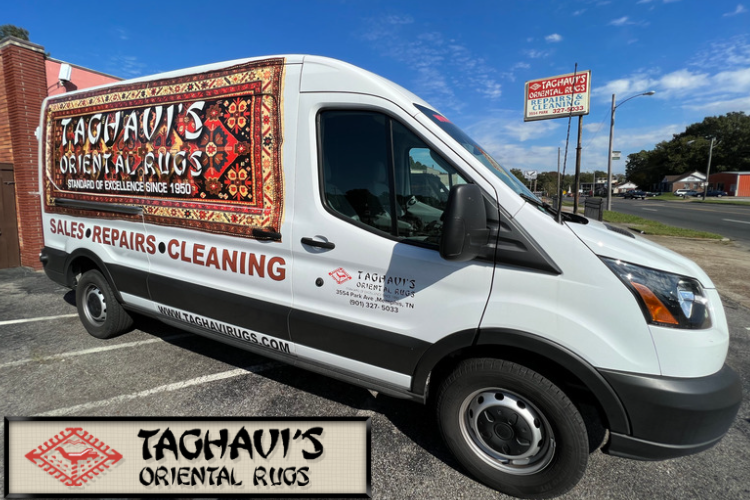 Pickup & Delivery Is Available for Rugs
At Taghavi's Oriental Rugs, we understand that transporting your delicate rugs can be challenging and time-consuming. That's why we offer a convenient pickup and delivery service for all the rugs we clean. Our team of professionals will come to your location, carefully transport your rug to our shop for cleaning, and then return it to you in pristine condition.
Call Our Rug Dry Cleaners Today
At Taghavi's Oriental Rugs, we understand that each rug is unique and requires individual attention, so we take the time to get to know our customers and their rugs. We invite you to bring your rugs to our shop in Southaven, MS, where we will provide you with a free estimate and work with you to create a customized plan for cleaning your Oriental rugs. Contact us and let us show you why we are the premier destination for Oriental and Persian rug care.
We Care for Oriental Rugs the Way They Should Be