Skip to Content
Oriental Rug Cleaning in Atoka, TN
Oriental Rug Cleaning in Atoka, TN
Traditional Hand Wash, All Natural Soap, and Pure Water Rinse
No one takes better care of your Oriental and Persian rugs than we do at Taghavi's Oriental Rugs in Atoka, TN. Oriental rugs are woven by hand using solid fibers to give them a durability that exceeds most rug styles. A product created so meticulously needs to be cared for with equal attentiveness. Our rug cleaning services are done here in our shop and performed by hand. Our gentle practices ensure that each rug is exceptionally cleaned without harsh chemicals or machines that can cause potential harm or fray to the product. Contact us for a free rug cleaning estimate today.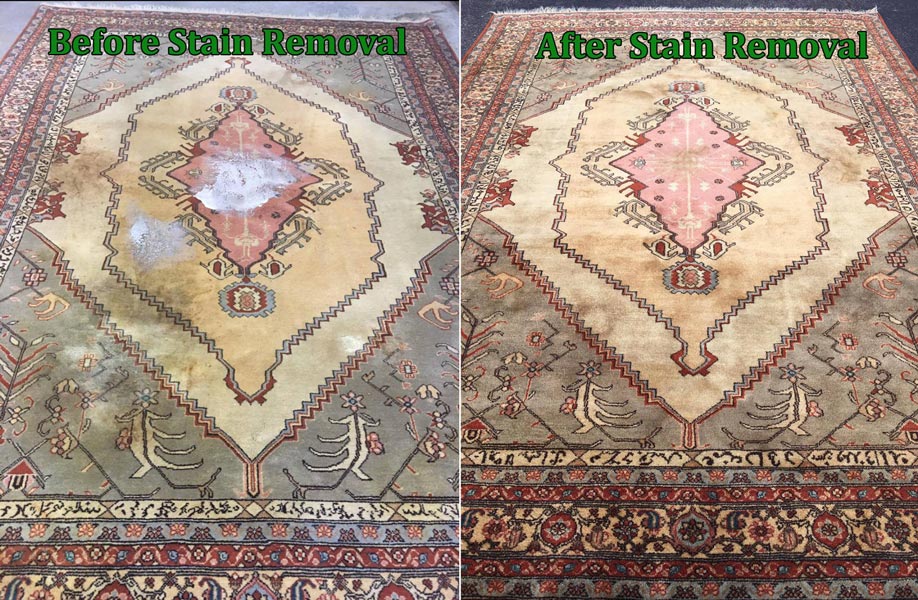 Atoka Rug Cleaning Services for Every Need
When you bring your rug to us for cleaning, we treat it as if it were our own. Whether you purchased the rug from us, another seller, or it's a rug that's been passed through your family, we admire and respect the beauty of every piece of work brought to us for cleaning. It's why we're committed to only treating by hand and delivering outstanding results. Our rug cleaning services include:
Stain removal – Don't fret about stains on your rugs. We have years of experience removing everything, including food spills, dirt, and pet stains from rugs.
Deodorizing – Rugs need to be cleaned once every two to three years. Dirt, animal hair, dust mites, pollen, and mildew can all collect in the fibers adding unpleasant odors to the home.
Color run removal – If you've brought your rug to an inexperienced cleaner who used improper techniques, you may notice dyes starting to run. Please bring it to us for proper dye cleaning.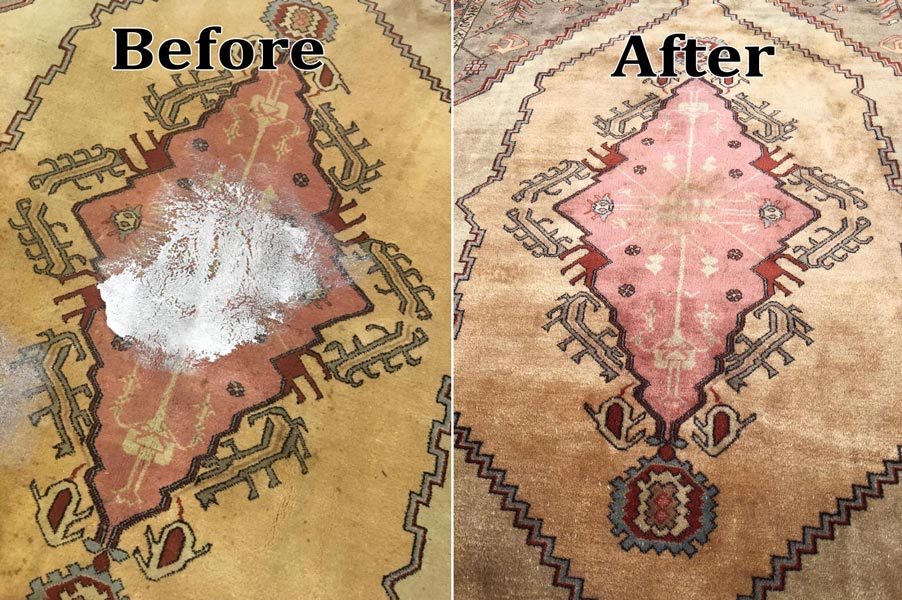 What Are the Benefits of Washing by Hand?
When searching for a place to bring an Oriental rug for cleaning, it's essential to understand that there is a proper way to clean them by hand and the only method we use here. Other cleaners may boast fast turnaround times or incredible results, but their practices, including the use of machines or chemical-based cleaners, risks causing irreparable harm to your rug. So why choose us and our methods?
Natural cleaning products are safer – Hand-spun wool rugs have a natural coating of lanolin on the fibers, making them resistant to stains. Using chemical cleaners will break down the lanolin and remove the protective layer from the fibers.
Cleaning and rinsing by hand are gentler – Using machines to wash and dry rugs cause damage to the fibers and can harm the knots in the rug.
Improper Rug Cleaning Destroyed This 200-Year-Old Persian Rug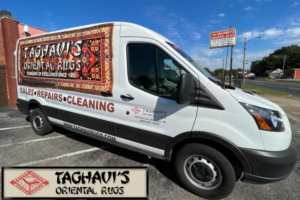 Pickup and Delivery is Available for all The Rugs We Clean
For the safest and gentlest methods to clean your prized Oriental rugs, contact the experts at Taghavi's Oriental Rugs in Atoka, TN. We provide the most convenient options with our pickup and delivery services. So, leave the work and contact us for a no-obligation rug cleaning estimate today.
We Care for Oriental Rugs the Way They Should Be